The unofficial guide to brand photos which prove you are an authoritah (and that you wear something other than pyjamas)
"Look Ma, I clean up good!" – Katie "Cletus" Momo
 Brand photos are weirdly symbolic in the online entrepreneurial space.
I've seen some srrrrs "get the fire extinguisher 'cuz things are HOT in here!" heated Facebook debates about 'em.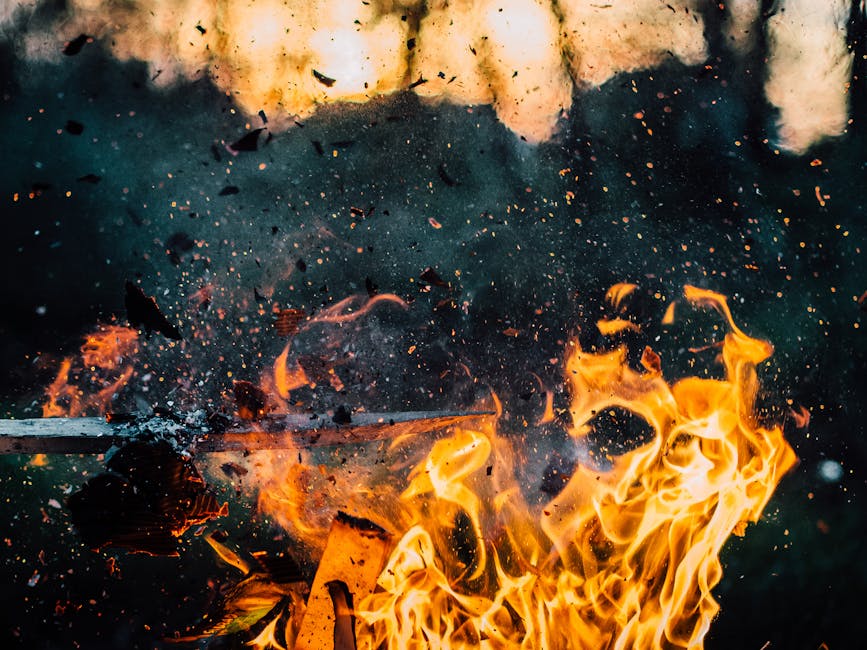 Uh-oh, another Facebook group post gone up in flames!
As far as I'm concerned, anyone who preaches garbage like "you must have a professional photo shoot before anyone takes you seriously" can pick their teeth with the heel of their stiletto.
I built a thriving and successful business with nothing more than a few iPhone selfies.
Though there comes the point where business really picks up. When you do a podcast interview and submit your selfie headshot and they shoot an email back asking for your real headshot – well, nothing makes you feel like a total amateur faster.
 Like offsetting your love of Ding Dongs with running on a treadmill, it's about balance.
Not too early. Your business will evolve a LOT in the beginning. The early photos won't reflect your biz for long. Trust me.
Not too late. Because you'll run into the awkward territory of "amateur night in your business" with you as the headliner.
Choose photographers who "get" you
Even if you do everything else right, THIS is your big make-or-break decision. You need the right photographers who totally get you, your brand, your style, and what you want to achieve.
I knew exactly who I wanted to do my brand photos. Paul and Melissa Pruitt of Brandographers are amazing to work with! They're fun, relaxed, and totally got me and The Vision.
Plus, since they specialize in online entrepreneur brand photos, they knew exactly what I was after. Most photographers don't know the online space super well so they don't know what you need. (Landing page, wut wut?)
It was seriously one of the best days I had all summer! We kicked it around the Old Port in Montreal, laughing and having a good time while capturing moments I freaking love.
PS – They travel!
 Get a stylist (who understands brand photo shoots)
My goodness is it ever worth it. You'll want it to be your new normal.
Bonus – you can now legit drop phrases like "Oh this? Thanks! My stylist knew it was totally 'me'…"
But don't go with just any stylist. You need someone who understands on-camera style AND branding.
Because what looks great in person can be a nightmare on camera. Plus, you need someone to fully understand and communicate the intersection between your brand, personal style, and the message you're putting out into the world.
I worked virtually with the fabulous Tamara Glick, and I owe her everything for picking up my sad, sorry, yoga-pant wearing ass and cover it how I truly want to dress all the time (but don't).
Also make friends with a tailor. Even if you THINK what you got is good, you'll be blown away by what a little tailoring will do. Seriously. MAGIC.
(Since I'm nearly short enough to get government assistance for being vertically challenged, I'm well versed in tailoring.)
Prepare waaaaaay in advance
Don't rush the "planning" bit. Give yourself at least a month to prepare, if not more. (I started 6 weeks out before shoot day.)

Here's the stuff you need to book and account for…
Photographer
Stylist
Tailor
Hair colour and cut before
Nails
Hair style – day of shoot
Makeup – day of shoot

And if you feel like you need a dry run on the hair and makeup, book a practice session.

Actual footage of me before photoshoot
 I don't always look like this. But when I do, it's because a team the size of a small Mongolian sheep herding village beautified me.
"Why so long?"
K, here's a snapshot of what you'll cover just with the stylist. Defining your look, finding clothes, ordering, receiving, tailoring… unless you're a unicorn who fits everything and can easily find the perfect clothes to reflect your brand, this takes serious time.
You've gotta know what you're after.
Where will you use these photos?
What do you need them to (visually) say?
Think landing pages, sales pages, home, interview headshots… the list goes on. You want to capture the images which work in each case, so that means knowing the end goal before you show up at the shoot.
Otherwise you can end up with a whole bunch of pretty, but rather useless, photos. No bueno.
Plan the images you want by researching what other people have done. Pinterest and Instagram are great starting places. See what you like, and what you don't. Be specific about WHY you like each image. The clean, uncluttered look? Detailed buildings in the background? The bright colours?
Communicate your vision clearly through images. "Simple" can mean a million things – show, don't describe.
I found it super helpful to create a guide for my shoot explaining what I liked (and didn't like) about sample images I found.
Grab the guide I created for my shoot so you've got an easy to follow example!
 …And have backups.
I didn't need to use my indoor backups, but it was mighty close. SO close that 5 minutes after we put the cameras away, we got stuck in a MASSIVE rain storm.
If you've made your photo shoot look book guide, it'll come in handy while scouting locations so you don't get sidetracked by pretty scenery and instead stay on track with the images you're really after. You want the background to reflect your brand style too!
I found great location advice and samples in forums – especially those that deal with wedding photography.
What do you actually use for work? Bring 'em along!
I had my usual collection of pens, a cute notebook, and my computer.
Ward off hanger by bringing snacks and water. Stop in for treat and them part of your shoot, too.
Coffee? Check!
Ice cream on a hot summer day? Check!
(They make great props too!)
Most of all, have an awesome time!  It'll come through in the photos, so make the most of it and enjoy.  Insert standard "be yourself" advice here… because it's totes true!
Sorry for ALL the photos of me.  But, I guess that's kind of the point, right?
I swear I'm not a total narcissist.  Just a partial one. 😜
Anyway, you'll want to scoop up a copy of the Photo Shoot Look Book guide.
It shows exactly how I laid out my shoot and what inspired me, so you can do the same!
Don't get Photo Shoot Shiny Object Syndrome which leaves you with a bunch of useless photos.
Stay on track (and on brand) with the Photo Shoot Look Book!
I hope you enjoyed my Brand Photo Shoot Guide!  This was all the stuff I wish I'd known before I'd gotten started, so I want to save you a ton of time (and sanity) by giving you the down-low.